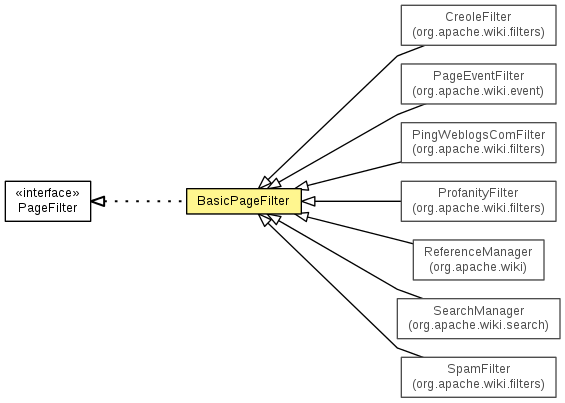 org.apache.wiki.api.filters.BasicPageFilter
All Implemented Interfaces:

Direct Known Subclasses:

---




public class BasicPageFilter
extends Object
implements PageFilter

Provides a base implementation of a PageFilter. None of the callbacks do anything, so it is a good idea for you to extend from this class and implement only methods that you need.
Copyright © 2001-2019 The Apache Software Foundation. All rights reserved.